National Dialogues and Action for Inclusive Higher Education and Communities
Dec 02, 2022 at 10:00 - 17:00 (EST)
About the Event
Leading up to the International Day for Persons with Disabilities, the University of Toronto Scarborough (UTSC) will, on December 2nd 2022, convene the second in the series of National Dialogues and Action for Inclusive Higher Education and Communities. The focus of this year's dialogues is: Addressing Ableism, Disability, and Accessibility in Canadian Higher Education. They will explore barriers to learning and working in the post-secondary education sector for persons with disabilities and facilitate co-creation of solutions that provide an inclusive environment for students, faculty, and staff to fully access and participate in the life of their institutions, to flourish, and to feel a meaningful sense of belonging.
The conversation will engage participants from across the Canadian higher education landscape and experts from outside the sector, and will critically address issues such as: structural ableism in the Canadian academy; inclusive curriculum, learning design, work facilitation, and research supports; and inclusive infrastructure, design, and planning.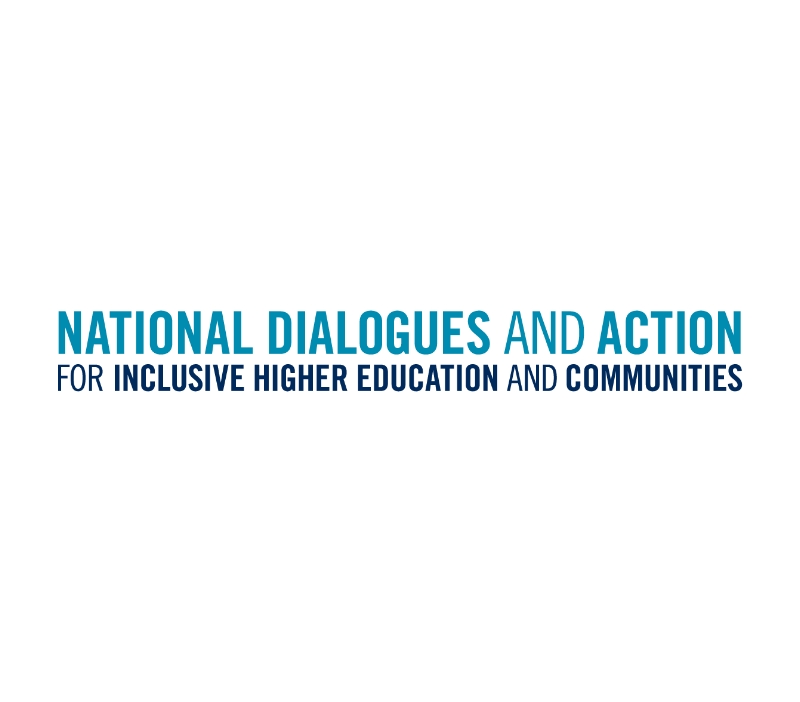 Based on the deliberations and the co-created solutions that emerge from the dialogues, participants and institutions would be equipped with:
an "equity-deserving" orientation to addressing the systemic impediments and everyday practices that constrain success for members of their communities living with disabilities; and
a wealth of strategies, concrete actions, and accountability mechanisms that they can adopt and implement, as appropriate and necessary for their particular contexts, to enable a truly inclusive environment for all those who work and learn in post-secondary spaces across the country.
This event will be offered in English and French. The virtual platform is enabled with text enlargement, colour contrast and screen reader functionality. Sessions will be offered in English and French, and contain ASL/QSL and closed captions.
Date: Friday, December 2, 2022
Time: 10am - 5pm (EST)
Location: Virtual
Cost: Free